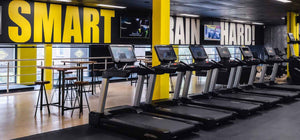 Top Fitness brands we proudly partner with
In the realm of fitness, the brand you choose becomes an extension of your journey. It's not just about equipment; it's about aligning with a legacy of excellence, reliability, and unparalleled performance. Dive deep into our collection and discover brands that transform every sweat session into an experience.
the world's most trusted fitness brand
Life Fitness
Introducing Life Fitness: a synonym for excellence in the world of fitness equipment. Trusted by gym pros and home workout enthusiasts alike, Life Fitness combines innovative design with unmatched durability. Whether you're sprinting on their renowned treadmills or pushing limits with their strength training gear, this brand promises performance at its peak. Explore a collection that doesn't just meet standards but sets them.
SHOP LIFE
Trusted Strength
Nautilus
With the invention of strength training machines, Nautilus brought fitness to the masses. Focusing on biomechanics that complement natural human movements, Nautilus makes weightlifting approachable to people at all fitness levels. The authentic approach to building muscle that started 50 years ago is still true today with essential equipment recognized in strength training programs worldwide.
SHOP NAUTILUS